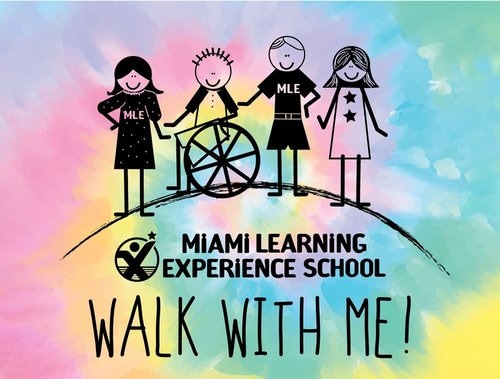 Miami Learning Experience School
We are proud to support Miami Learning Experience School and their mission to provide uninterrupted education for individuals with developmental disabilities. Recently, we had the honor of sponsoring the 12th annual Walk With Me & 5K event, where we came together with our community to raise awareness and funds for this exceptional organization. We believe in creating a more inclusive world, and we are grateful for the opportunity to make a difference.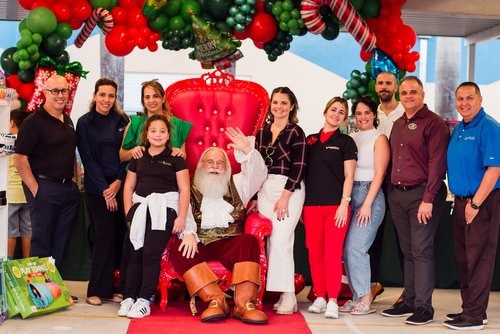 Caribbean K-8 Center Toy Drive
On Christmas our Team had the opportunity to offer support to the Caribbean K-8 Center by providing toys, bikes and food, teaming up with Santa for this purpose driven event. We're very proud to support their mission to create a school where students' interests can be used to propel their academics as well as their social and emotional well-being.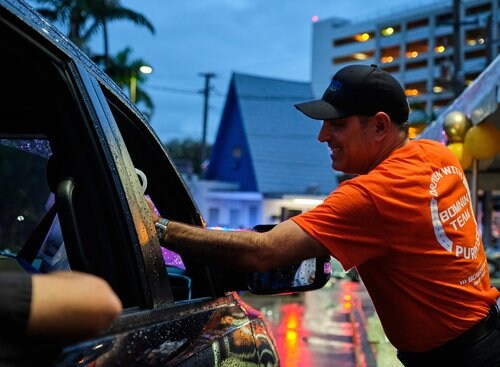 Annual Turkey Giveaway
During our Annual Turkey Giveaway the Bomnin Team gathers and donates hundreds of turkeys to families in the community. Even the heavy rain can't stop the spirit of the giving season, doing what we do best and we're passionate about, giving back.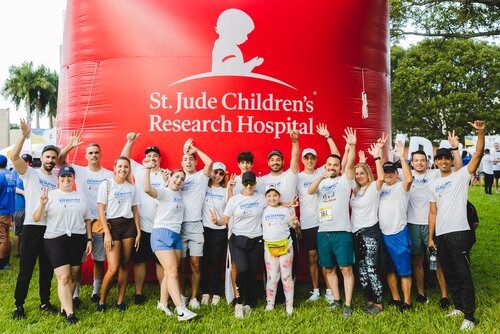 St. Jude
It's a great pleasure to announce that we will be the Presenting Sponsors of the upcoming 2022 Miami St. Jude Walk/Run! Since 2016 we've partnered with St. Jude Children's Research Hospital to end childhood cancer. Supporting this great cause is a team mission at Bomnin Automotive. Raising funds to help the hospital continue saving lives and providing hope to so many families is our definition of a purpose driven dealership.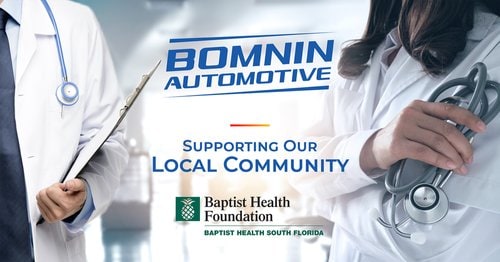 Baptist Health South Florida
Bomnin Automotive is a proud philanthropic chair of Baptist Health South Florida's Grand Gala which raised over $6.7 million in 2022. The funds raised will help support exceptional patient services, research and clinical trials, education and training for healthcare staff, state-of-the-art technology, community outreach programs and more.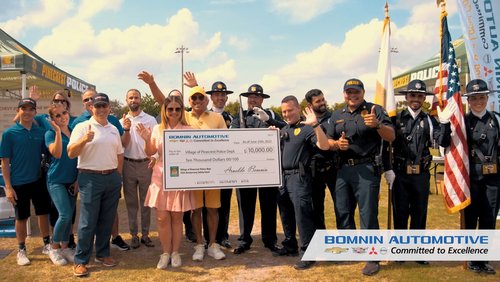 Village of Pinecrest 25th Anniversary Safety Event
It was a great pleasure to be presenting sponsors of the Village of Pinecrest Police Dept 25th Anniversary Safety Event. A family friendly event showcasing special vehicles, featuring safety demonstrations, workshops, giveaways, food trucks, kona ice, bounce houses and more. We are very thankful for the opportunity to better serve our community and support our first responders.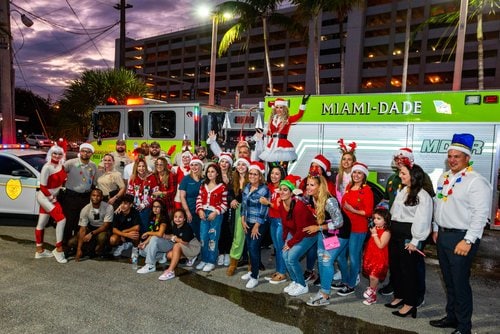 Community Toy Giveaway
The Bomnin Team gathered to give away hundreds of toys to children in our community at our upcoming new Bomnin location at 8523 S. Dixie Hwy. We teamed up with Santa and the Miami-Dade Fire and Police Departments for this purpose driven event.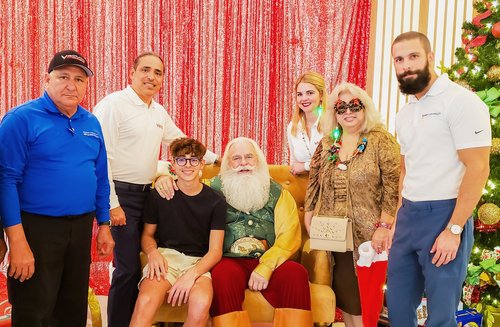 Nicklaus Children's Hospital
We are proud to support Nicklaus Children's Hospital in their mission to offer hope for a healthier life and a brighter tomorrow. Enjoy a recap of our visit during the Christmas season as we offered our support by providing toys to the kids under treatment.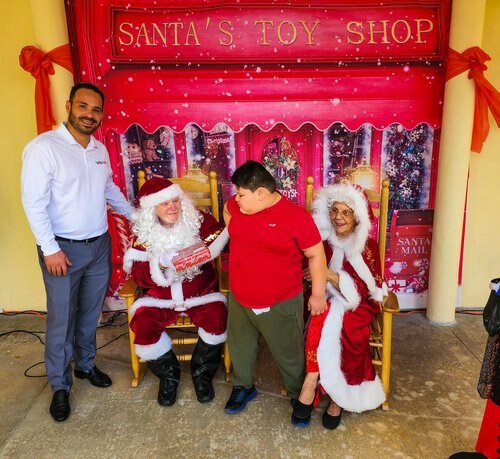 Neva King Cooper Center
We are grateful to be sponsors of Neva King Cooper Educational center in Homestead, FL since 2016. Each Christmas our hearts overfill with joy when we visit the school and see the smile in the faces of the most amazing kids as they unwrap the toys we take to them. We also contribute financially to help the school with their special needs program.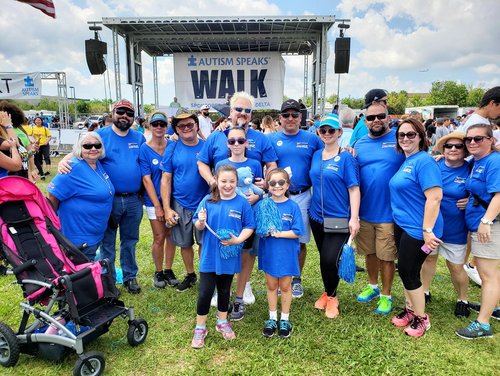 Autism Speaks
We have been sponsors of the Miami Autism Speaks Walk/Run for two consecutive years. We are thrilled to be a small part of this big movement. "It takes a village to raise a child. It takes a child with Autism to raise the consciousness of the village" Coach Elaine Hall.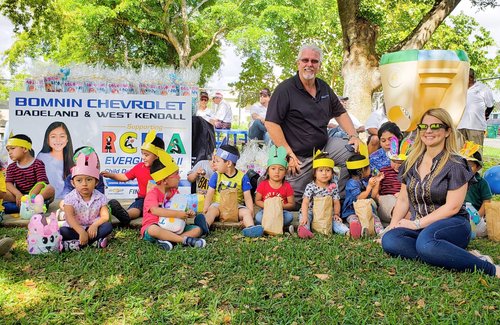 RCMA Everglades
For four consecutive years we have sponsored RCMA Everglades II in their mission to provide quality child care, educational opportunities and improve the health and general welfare for the children of migrant and other low-income rural families. At Bomnin Mitsubishi, we choose kindness!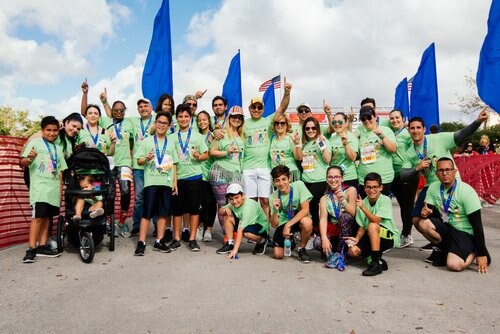 Live Like Bella
Kids can't fight cancer alone that's why we have supported the Live Like Bella foundation as the Presenting Sponsors of their 5K Superhero Walk/Run for two years. We join their vision and tireless battle to make pediatric cancer a treatable and curable disease. In addition, we donated a new vehicle to a family in need whose son was undergoing cancer treatment.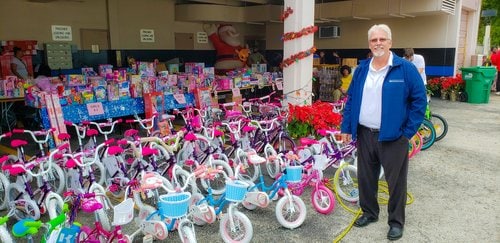 Police Station Toy Drive
During the Holiday season we had the opportunity to offer our support to the Cutler Bay community by providing toys and bikes to local families and kids, teaming up with Santa and the Miami-Dade Police Department.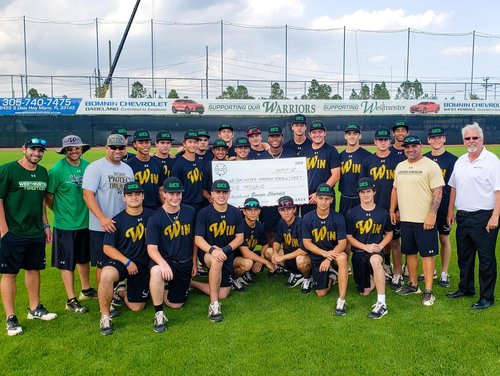 Local Youth Teams
Since 2011 we support local youth baseball and soccer teams in their mission of motivating our youth to understand the importance of outdoor activities and a healthy living. It is always a great pleasure to provide equipment and monetary aid to the young athletes.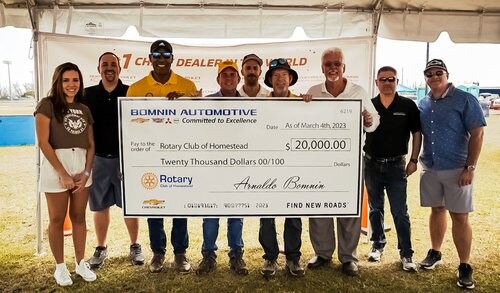 Rotary Club of Homestead
It is a great pleasure to be the presenting Sponsors of the Homestead Stone Crab & Seafood Festival for four consecutive years. Proceeds from it are used by the Rotary Club of Homestead Charitable Foundation to assist local youth with college scholarships, support the Homestead Soup Kitchen and several organizations in our local community.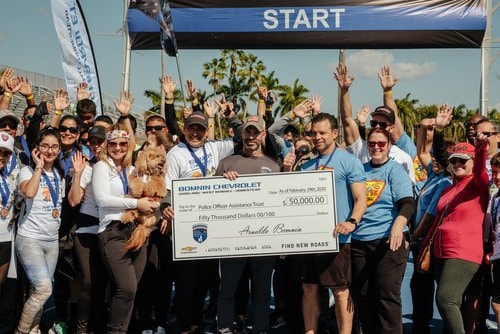 POAT Walk/Run
During the 1st Annual Kids and Heroes 5K Fun Walk/Run we teamed up with the POAT to raise funds for the heroes serving our community. All proceeds from this event are to provide financial assistance to officers disabled in the line of duty, suffering from chronic or terminal illness, or the victim of some other catastrophic circumstance.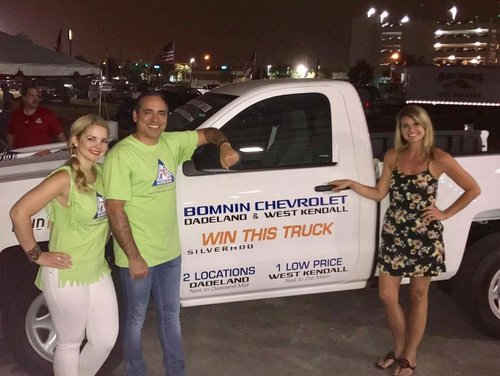 Dade County Farm Bureau
It was pleasure to support the Dade County Farm Bureau Organization in their annual fund raising event by donating a brand new Silverado. All proceeds collected in the event went towards scholarships and to benefit our local farmers. "Agriculture is the most healthful, most useful and most noble employment of man." -George Washington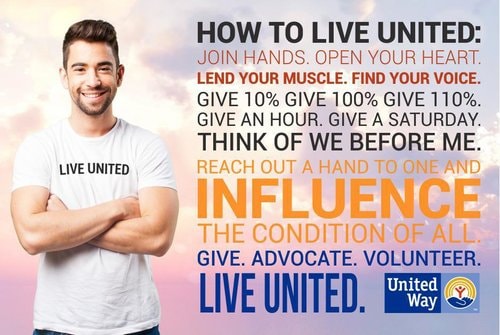 United Way
A better world for children starts with communities coming together and creating awareness to improve lives. We are proud to support United Way in their engagement with nearly 1,800 communities across more than 40 countries and territories worldwide.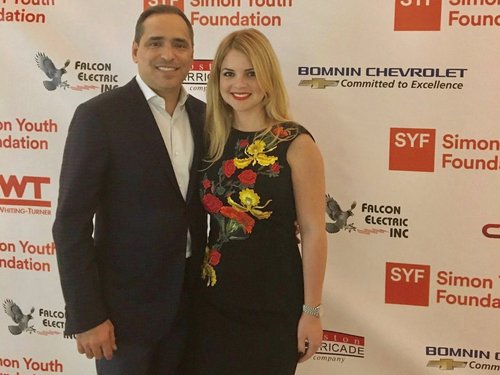 Simon Youth Foundation
Simon Youth Foundation is a non-profit organization that supports efforts in the United States to improve the national academic dropout rate and increase college accessibility by partnering with established public school systems. At Bomnin, we are thrilled to support the movement of turning more tassels and providing educational opportunities by supporting Simon Youth Foundation!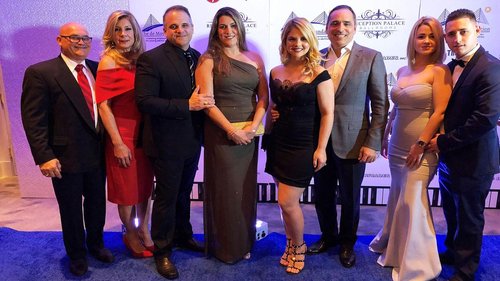 De Moya Foundation
We are pleased to offer our support to The De Moya Foundation in their mission of creating employment opportunities for young adults with unique abilities by building long term partnerships with the employers and providing support for the employees.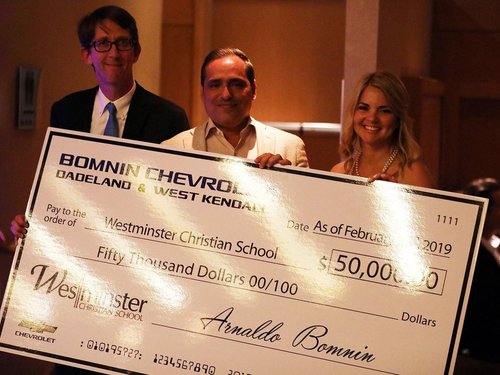 Bomnin Scholarship
We believe "all the flowers of tomorrow are in the seeds of today". The Bomnin scholarship program initiated in 2018 and consists in offering monetary contribution to help qualified students with college expenses. Education is the passport to a better future.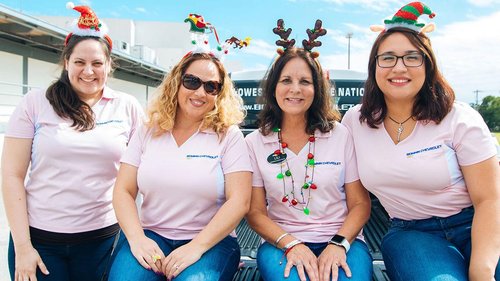 Miracle on 136th Street Parade
Each year we are part of The Falls Parade welcoming the holiday season in a family fun celebration. All proceeds of this event are to benefit the Live Like Bella foundation in their fight to make pediatric cancer a treatable and curable disease.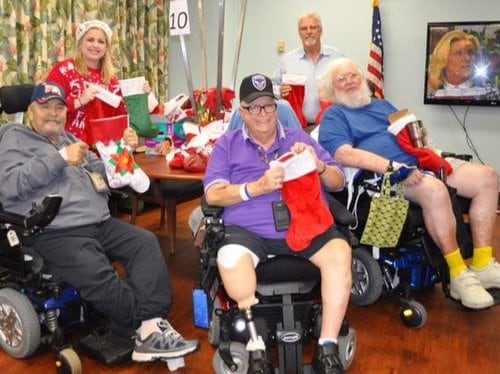 Local Veterans
We like to express gratitude to our local veterans by visiting their nursing homes. Each year we enjoy taking them gifts and offering monetary support for their special needs.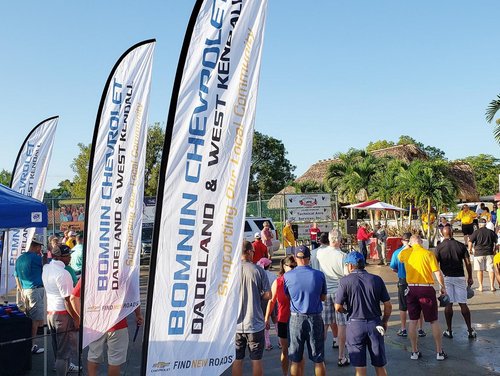 Military Affairs Committee
We are proud to support the Military Affairs Committee of Homestead in their mission to enhance quality of life for military personnel and their families in our community. We honor the courage and self-sacrifice of our military. "Home of the free, because of the brave".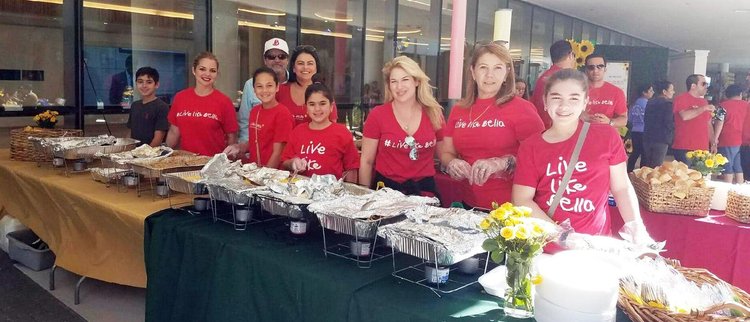 Canned Food Drive
At Bomnin, we housed a canned food drive for families of children undergoing cancer treatment who were in need. To express our gratitude, we provided the children, families, doctors and nurses at the hospital with a luncheon on Thanksgiving.
At Bomnin we dream together and find 
helping others our biggest daily motivation.
Did you know?
- Our Chevrolet locations have consistently ranked as two of the top-performing dealerships in the nation. In fact, in 2021, they ranked #1 and #2 in the country for new car sales. This is a remarkable achievement, and we're proud to have accomplished it as a team.
- Over the past several years, we have consistently won the prestigious Dealer of the Year award. This award is given to dealerships that excel in customer service, sales, and service, and we're proud to have received it every year since 2014. Our commitment to these values is an integral part of our success.
- Bomnin Volvo Cars Dadeland, which has only been in business for two years, has already been ranked #1 for two years consecutively. This is an incredible feat, and it's a testament to the hard work and dedication of our team. We're committed to maintaining this level of excellence and providing the best possible experience for our customers.
- At Bomnin Automotive Group, we have an open-door policy. This means we're always willing to listen to feedback and suggestions from our customers and associates. It's important to us to maintain an environment of transparency and collaboration so that we can continue to grow and improve as a company.
- Our consistent ranking as top-performing dealerships and our repeated wins of the Dealer of the Year award could only be possible with a great team that shares our vision, mission, and commitment to excellence in every way. We're proud to have a team that is dedicated to providing the best possible service to our customers and upholding our values of hard work, community involvement, and transparency.